Regular price
Sale price
$27.99 USD
Unit price
per
Sale
Sold out
The Velocity is a family of home-built, high-performance, composite construction, single-engine aircraft. Notably, the Velocity has canard-style airfoils rather than a conventional main wing for lift, and counteracting tail surfaces for control and stability. The most advantageous feature of the canard design is its resistance to deep stalls and spins. On a canard aircraft, the forward wing is designed to stall prior to the main wing, thereby pitching the aircraft down and restoring
lift to the main wing.

Nearly 1,000 proud Velocity owners have assembled and fabricated parts to complete the aircraft of their dreams in a process that takes around 2,000 hours of work. The builder is rewarded with one of the highest performance piston singles on the market, and an aircraft that meets their exact specifications.

The original Velocity was designed by Danny Maher, and debuted at the 1986 Sun-N-Fun Aerospace Expo in Lakeland, Florida, USA. The modern Velocity models are the result of several redesigns by the current owners, Scott and Duane Swing.

Black Square's Velocity XL is modelled after a top-end Velocity build, with an upgraded 400HP Continental TSIO-550 fitted with dual turbochargers, giving the aircraft a critical altitude of 24,000 feet and ground speeds of over 400 MPH. With a range of over 1,600 miles and single-engine efficiency, the Velocity is a real contender when compared with small turboprop business aircraft that operate at 5-10 times the cost.

FEATURES

Model
Accurately modelled Velocity TXL-RG, inside and out, created from hundreds of reference photos from Velocity aircraft builders
100% MSFS native animation code for the smoothest animations and cockpit interactions using either legacy or new cockpit interaction modes
4096x4096 (4K) textures are used to produce the highest possible texture clarity
PBR (Physically Based Rendering) materials with real-time environment reflections for superb quality and realism
Detailed normal mapping for leather, fabric, plastic, stitches, scratches, carpet, tooling marks, and even embroidered logos, resulting in a texture resolution of 10,000 pixels per square inch (90.0kB)
Extensive use of new MSFS decal system for nearly vector-graphic quality of labels, arrows and exterior detail features
Ground services support (marshaller and fuel truck)
Full support for MSFS visual icing effects

Cockpit
Fully featured IFR-capable panel with dual G3X Touch (Working Title G3X freeware mod recommended), GTN 750 (requires freeware PMS-50 GTN 750 mod), and GFC500 autopilot controller, all with cross-fill, and synchronised autopilot controls
Every knob, switch and button is interactable and implemented, along with its respective electrical circuit
Lighted standby instruments for worst case scenario failures
Hideable side-sticks
Placarded reference speeds for easy reference while learning the aircraft
Developed using the latest MSFS standards, including intuitive and easy-to-use controls for rotary knobs, multi-position switches and levers

Systems

Experience the power of one of the world's fastest, highest flying, piston-driven light aircraft. From the beginning, Black Square's Velocity XL was designed to deliver the raw excitement of operating a home-built, four-seat aircraft in the flight levels, travelling at over half the speed of sound. Enjoy features such as:
Twin, turbo-normalised engine with exhaust vibration and tailpipes that glow accurately with turbine inlet temperature
Fully realised electrical system with every circuit breaker functioning
Challenging push-prop engine temperature management monitored via custom G3X engine instrumentation
Unique 'two green' retractable landing gear system, fully implemented gear warning and electric hydraulic system, with back-up gear release valve logic
Hear the ambient noise difference the inflatable door seal system makes to the comfort of your cruise, with door ajar warning
Dimmable interior lighting with backlit panels, standby instrument lighting, glareshield glow, and cozy cabin dome lighting
Unusual fuel management system with combining header tank logic
Working ELT and Hobbs meter to track your flying hours

Sounds

The Velocity XL features a MSFS-native (Wwise) 3D sound package taking full advantage of the new capabilities. Based on the default MSFS Extra 330, the Velocity XL's sound set includes added sounds and custom code to create a fully featured soundscape inside and out to give the feel of the real aircraft's power and construction.
Rich audio for every switch, button, lever and electrical system
Detailed physics-based effects on engine and wind noise
Accurately positioned 3D sound sources (best enjoyed in VR!)
Crash and scraping effects for composite airframe
Authentic retractable gear sounds and whistle

Flight dynamics

The Velocity XL features realistic and accurate flight dynamics, designed to work with MSFS's new aerodynamics simulation. The aerodynamics take advantage of new canard aerodynamics options that have only recently become available in MSFS. Users can expect the docile stall and spin-resistant characteristics of real canard aircraft with this add-on.


Liveries

The Velocity XL comes with six paint schemes based on real-world aircraft:
N285VL (USA)
N467AK (USA)
N516K (USA)
N750C (USA)
N7075J (USA)
G-IRTI (UK)
All textures are 4096x4096 (4K) resolution with MSFS native PBR (Physically Based Rendering) properties across nine channels of surface detail information, resulting in a whopping 1,600 pixels (14.4kB) per square inch on the interior model.

A blank (plain white paint scheme) is included for users to easily create their own paint schemes. 'Experimental' placards on the cabin doors, required by real-world laws, can be easily removed in a separate texture if the user prefers that for aesthetics.


Manual

A comprehensive PDF manual with panel guide and checklists is included as well as an Operating Data Manual with performance data. In-game checklists are also included with control highlighting and custom camera locations.

SYSTEM REQUIREMENTS
Microsoft Flight Simulator (i.e. the 2020 Standard, Deluxe or Premium Deluxe PC/Steam edition)
Processor: Intel i5-4460 / AMD Ryzen 3 1200 (Intel i5-8400 / AMD Ryzen 5 1500X recommended)
RAM: 8GB (16GB recommended)
Graphics card: nVidia GTX 770 / AMD Radeon RX 570 (nVidia GTX 970 / AMD Radeon RX 590 recommended)
Operating System: Windows 10/11
Peripherals: Joystick or compatible game controller (e.g. Xbox One Controller for Windows)
1GB hard drive space
This add-on is NOT compatible with the Xbox edition of MSFS.
Share
View full details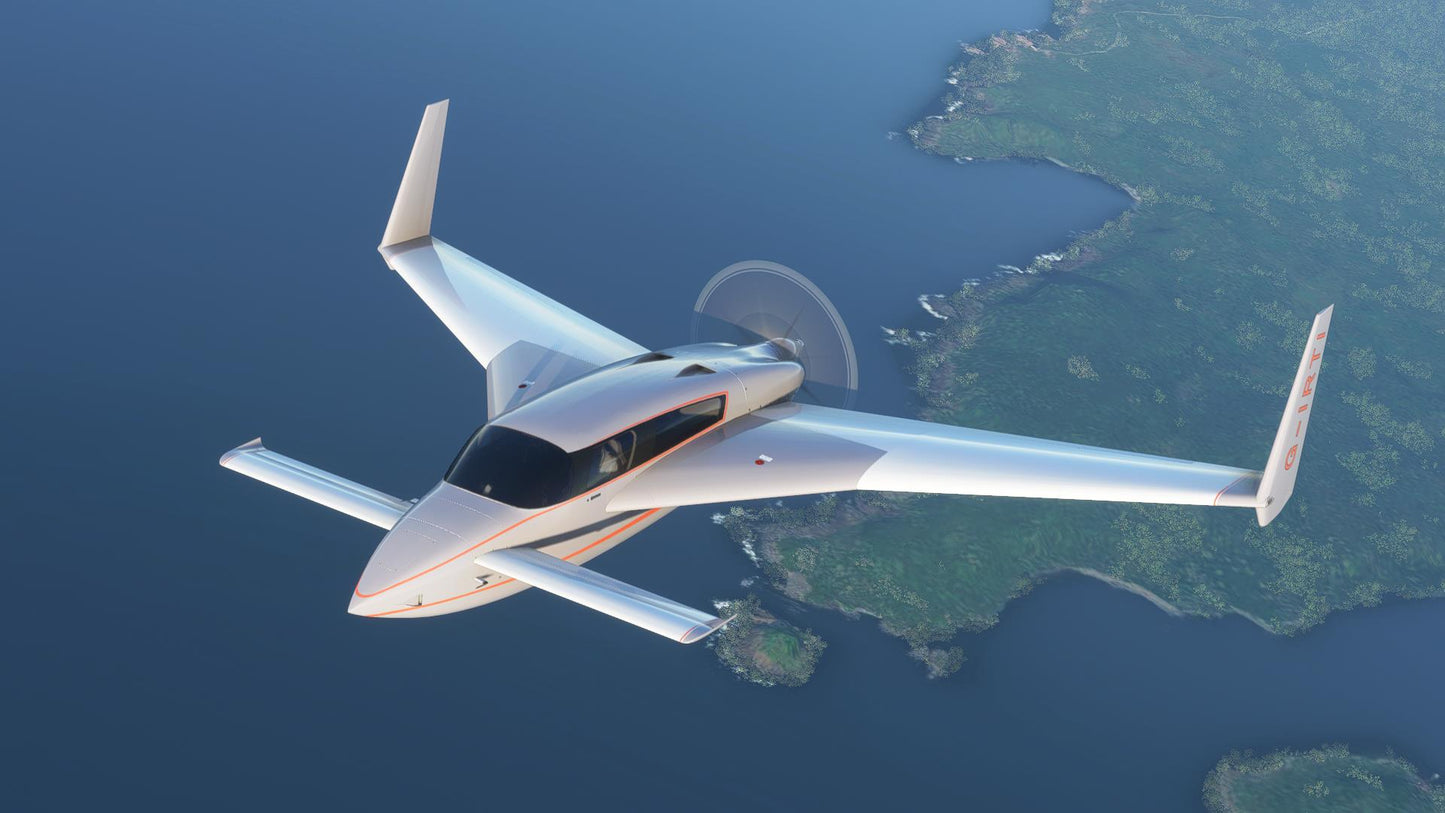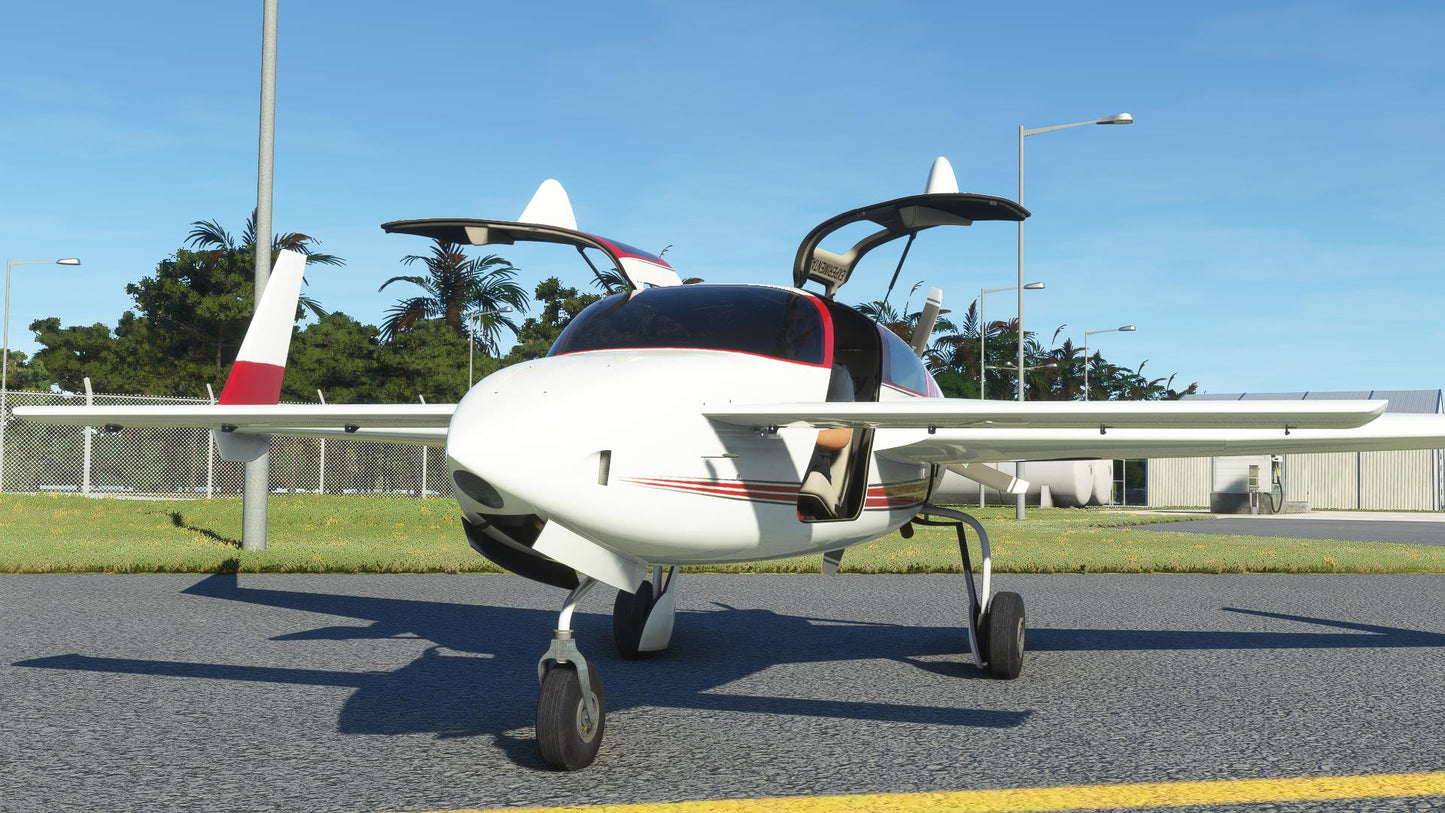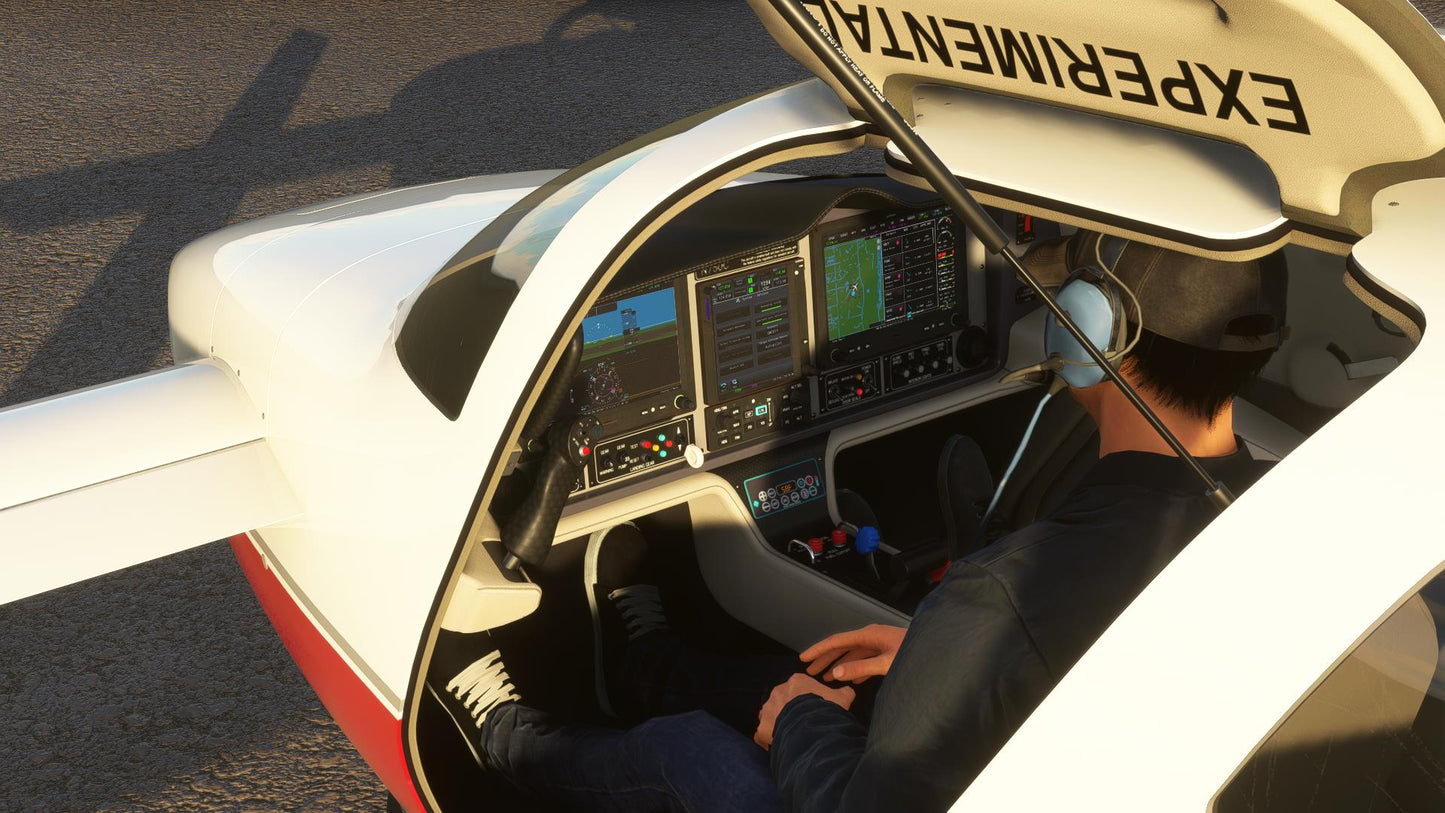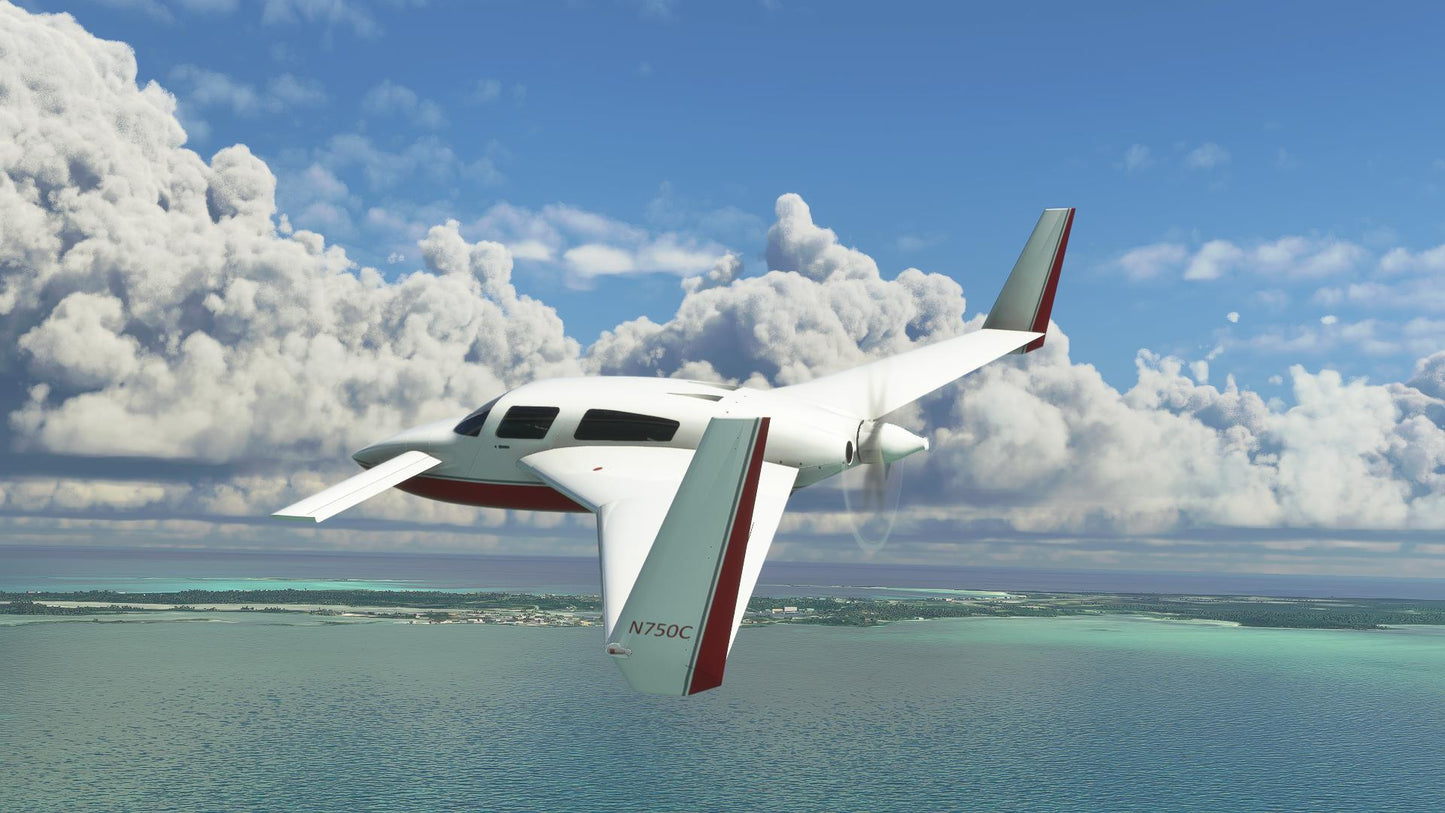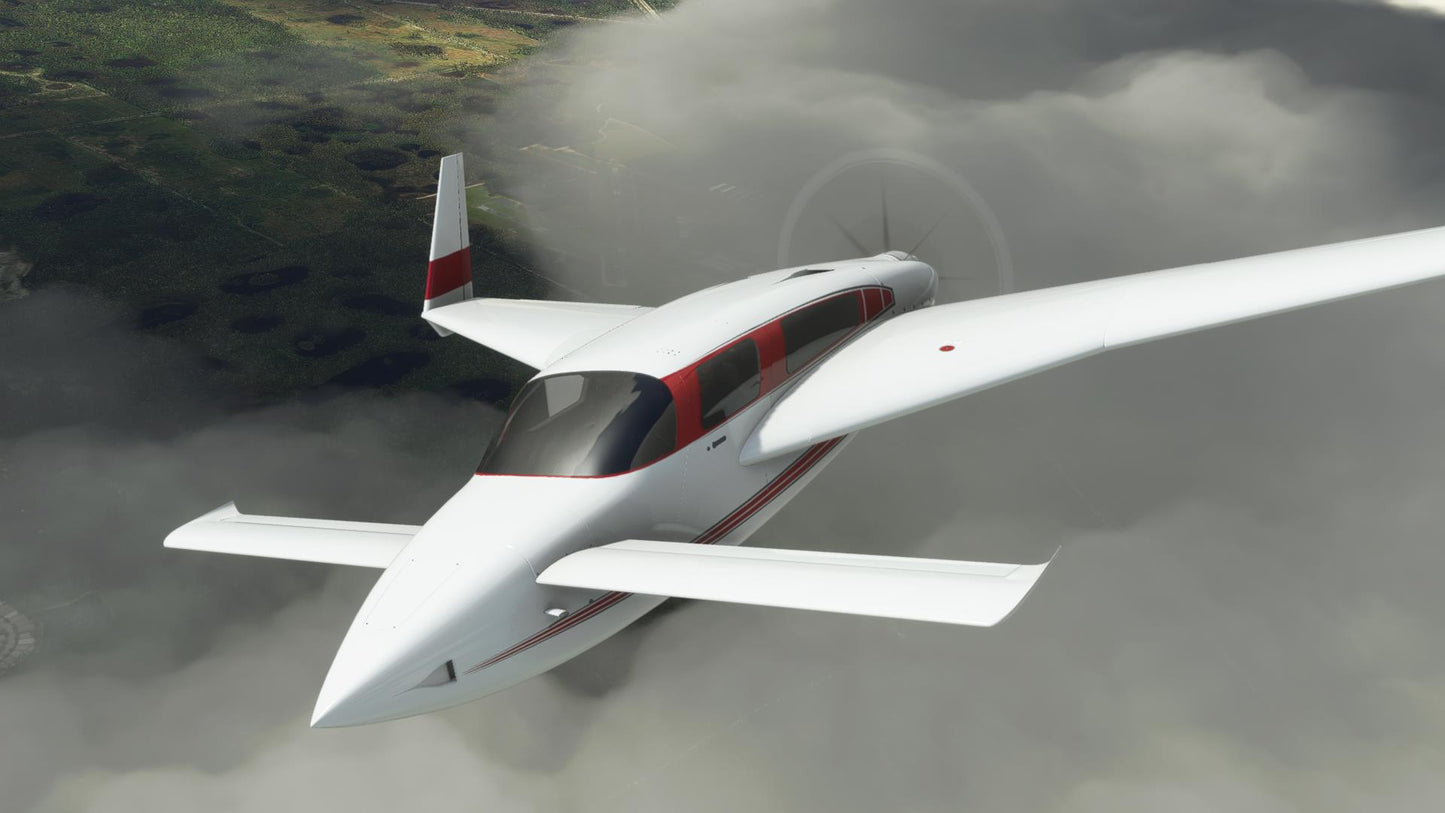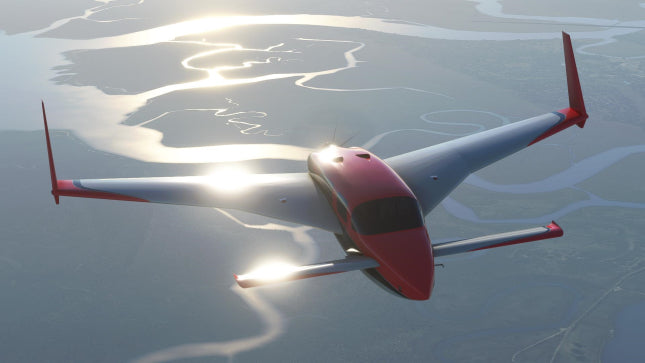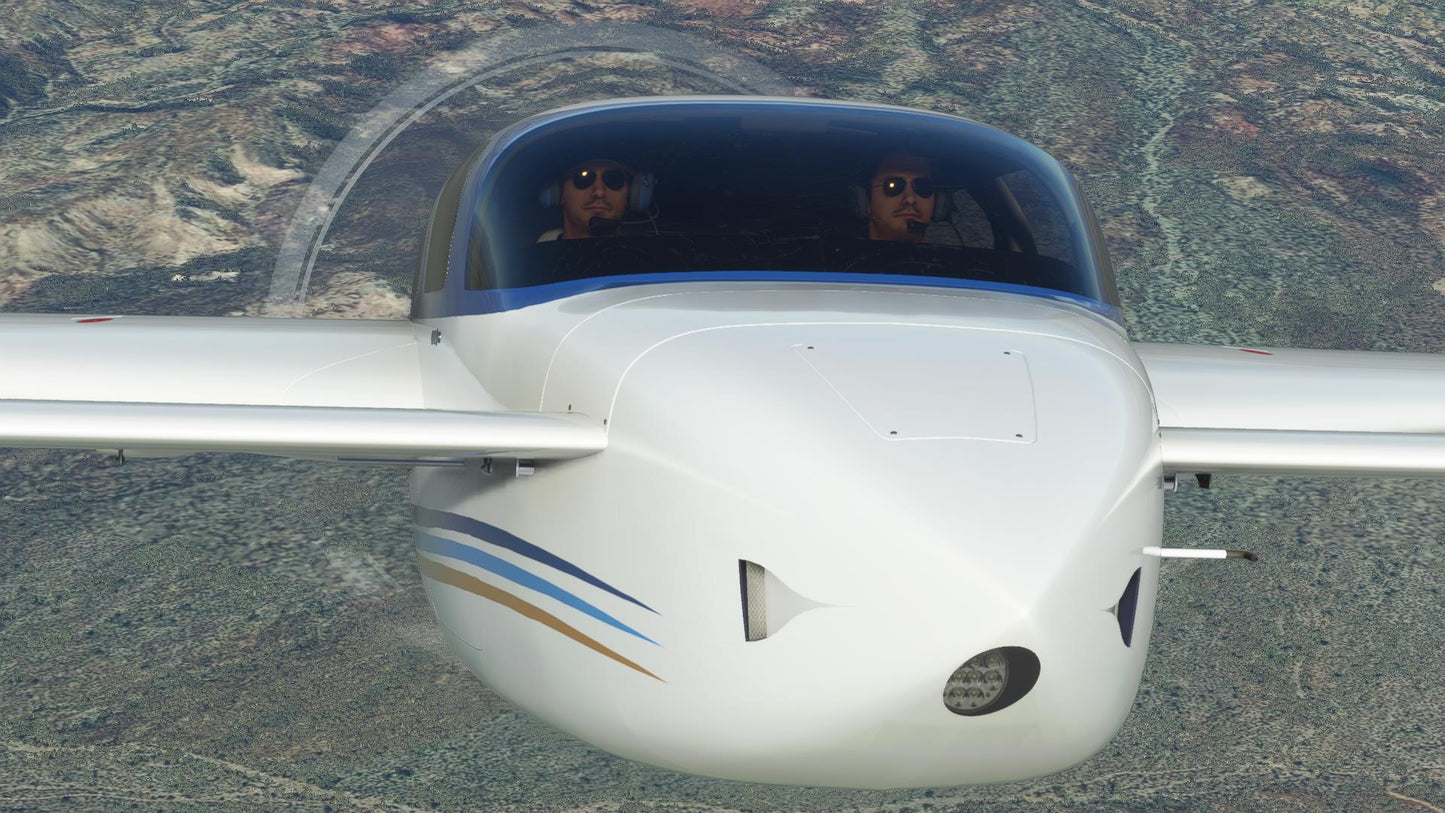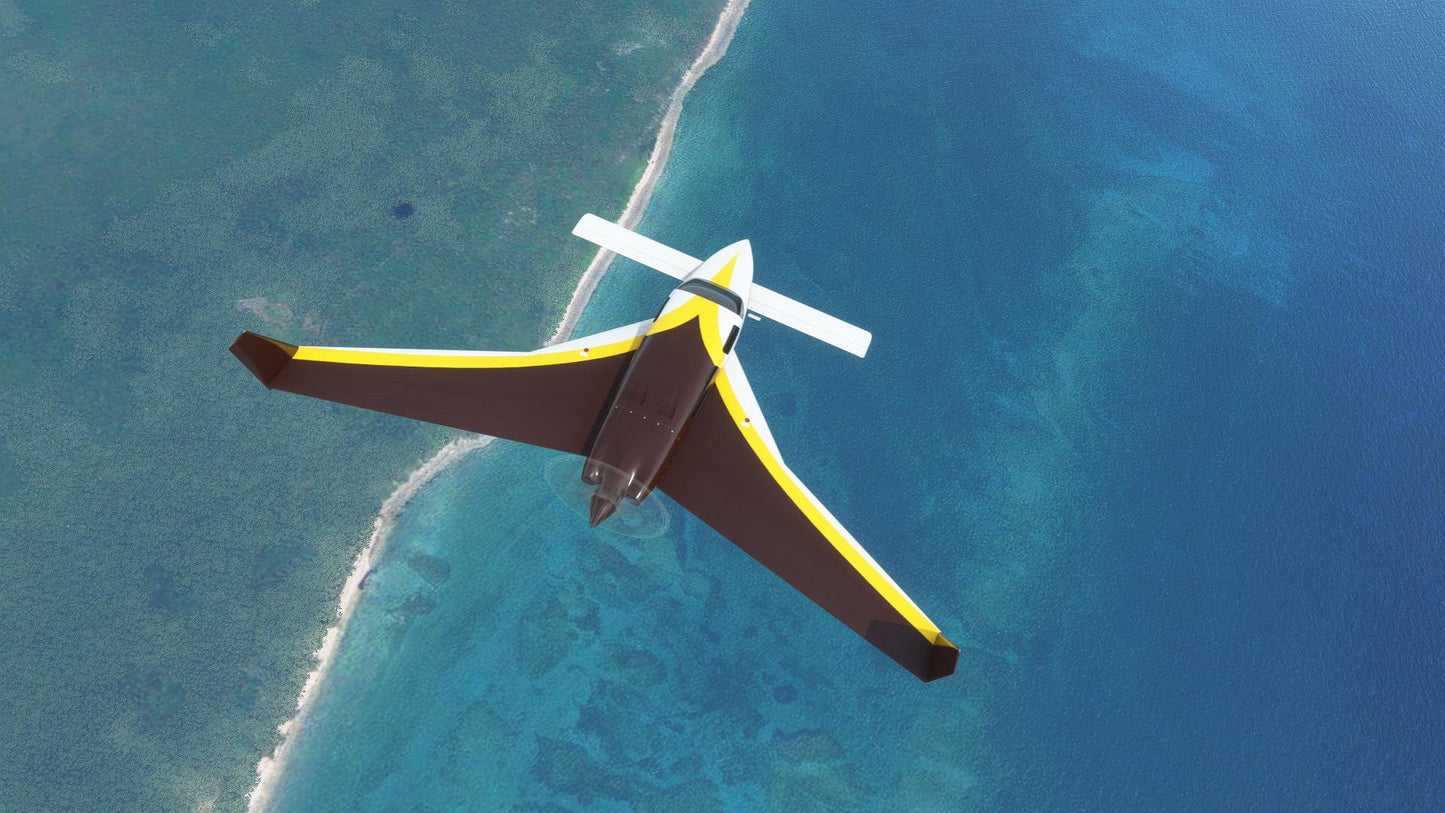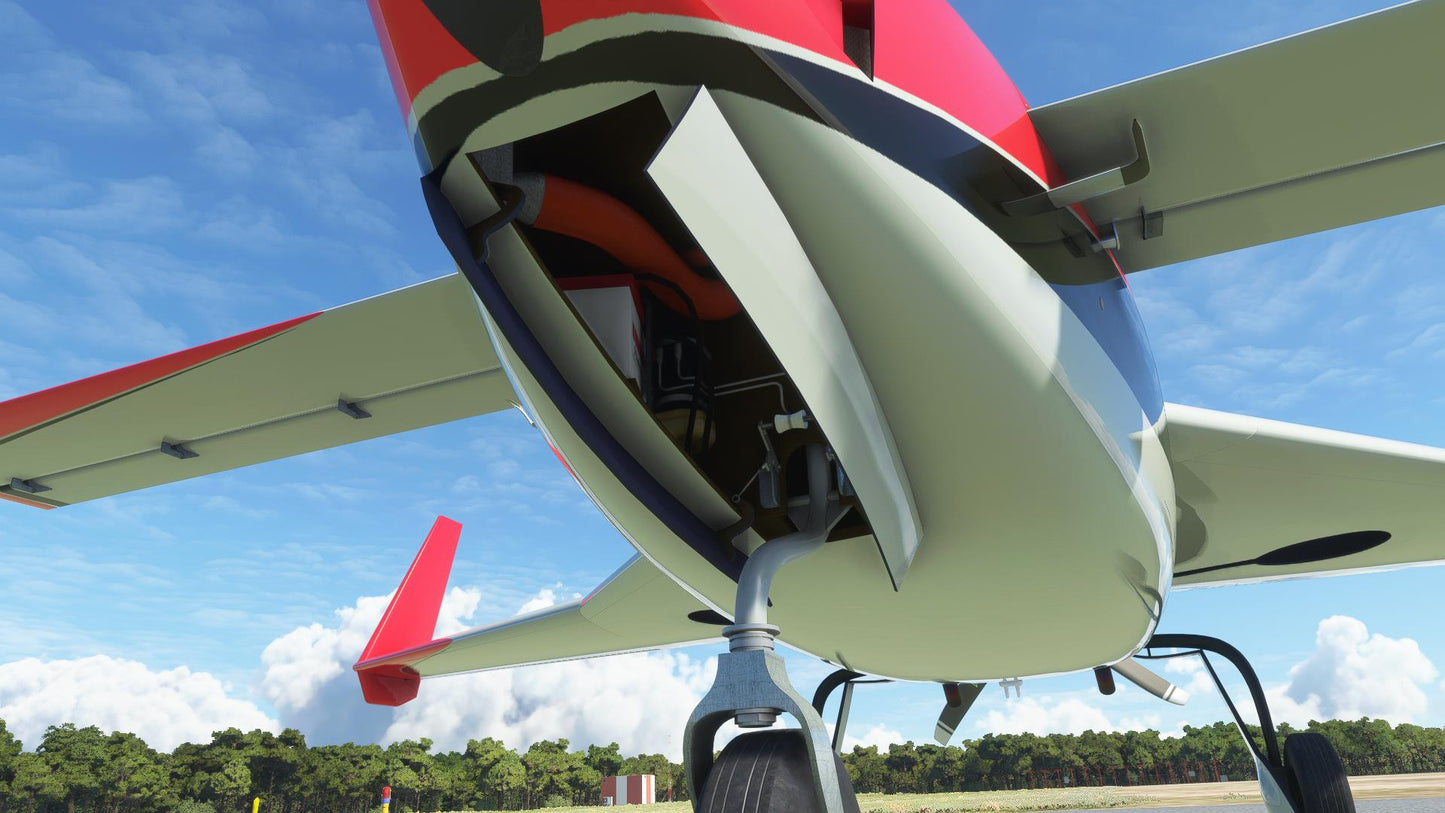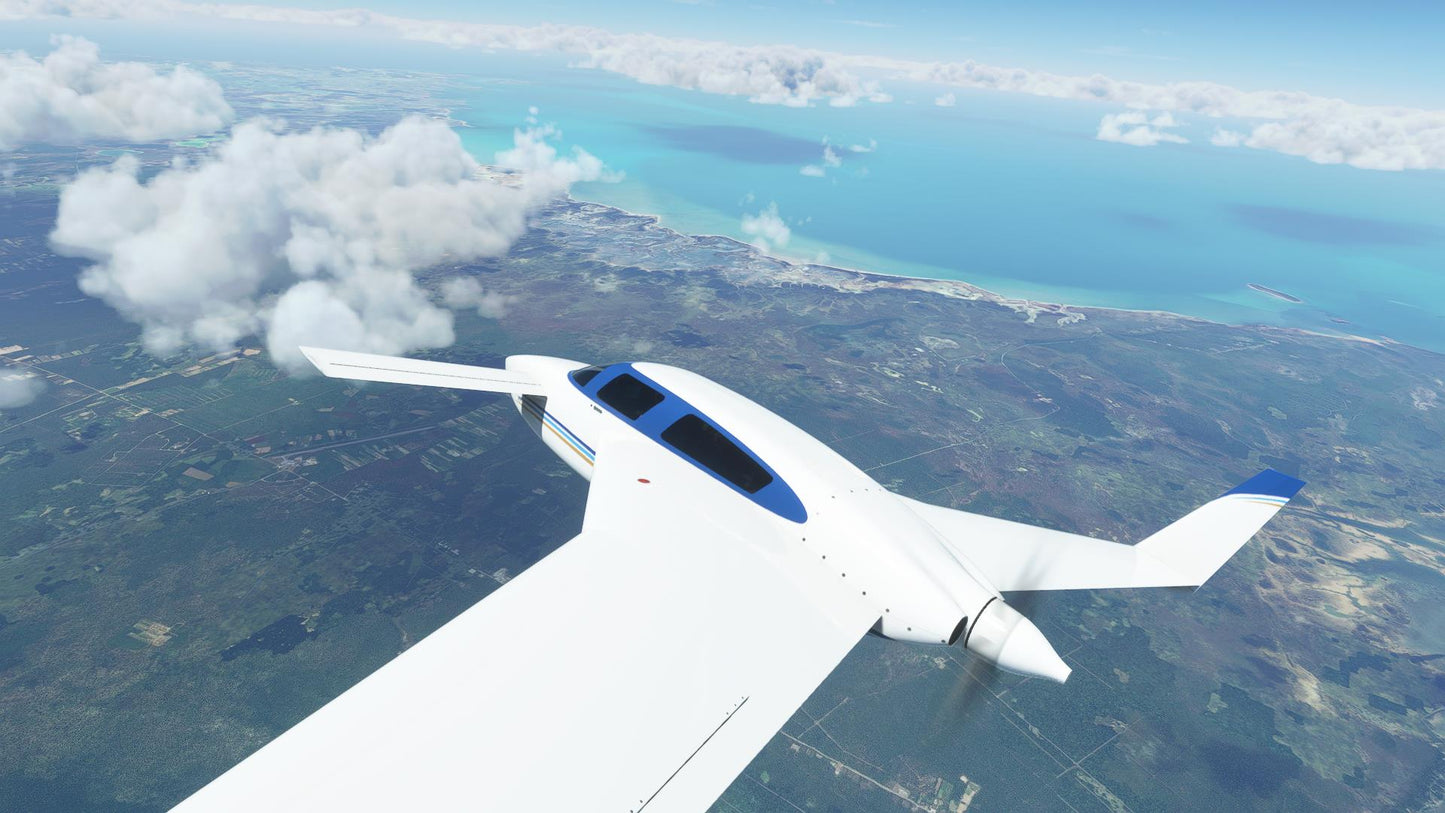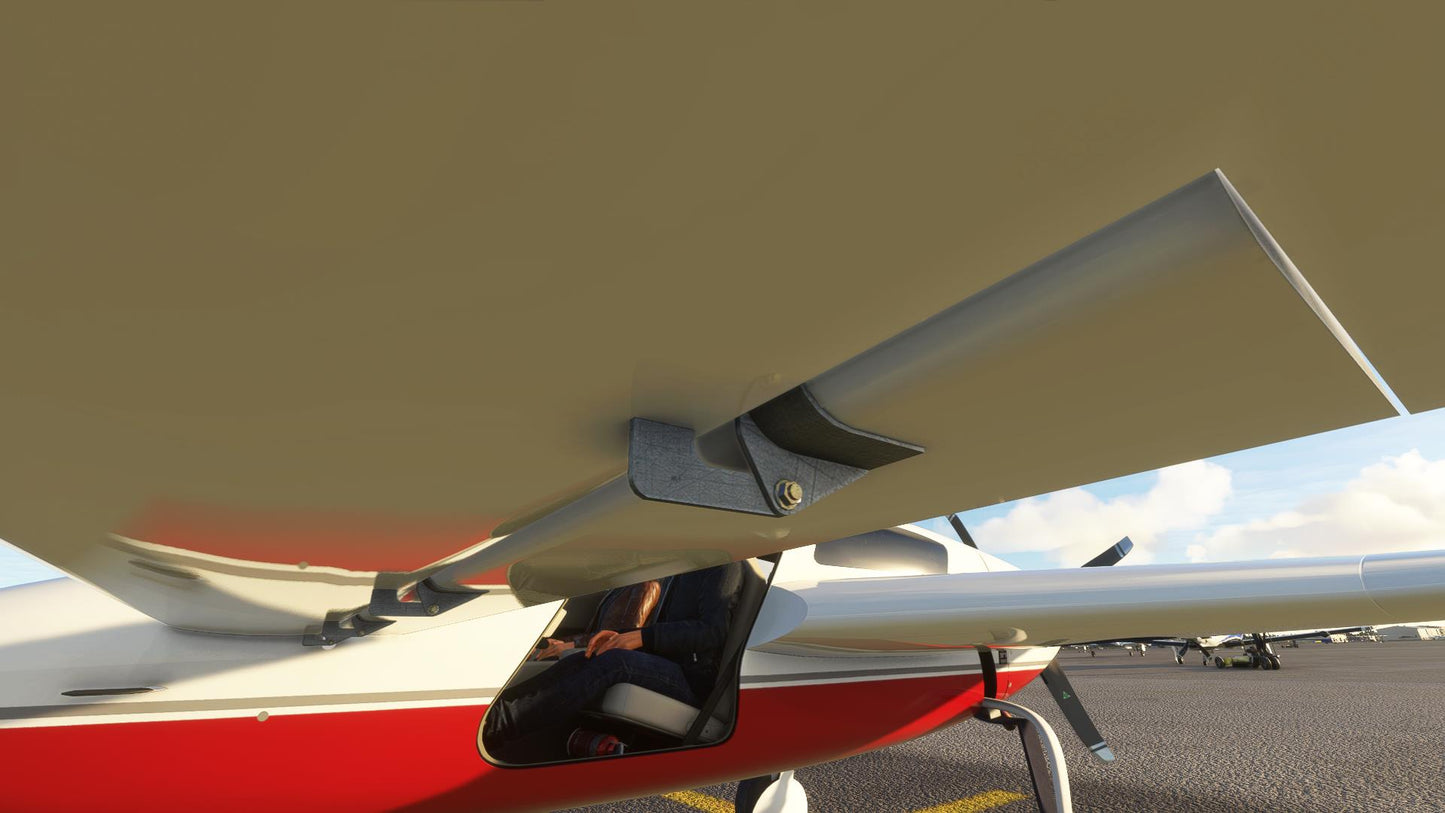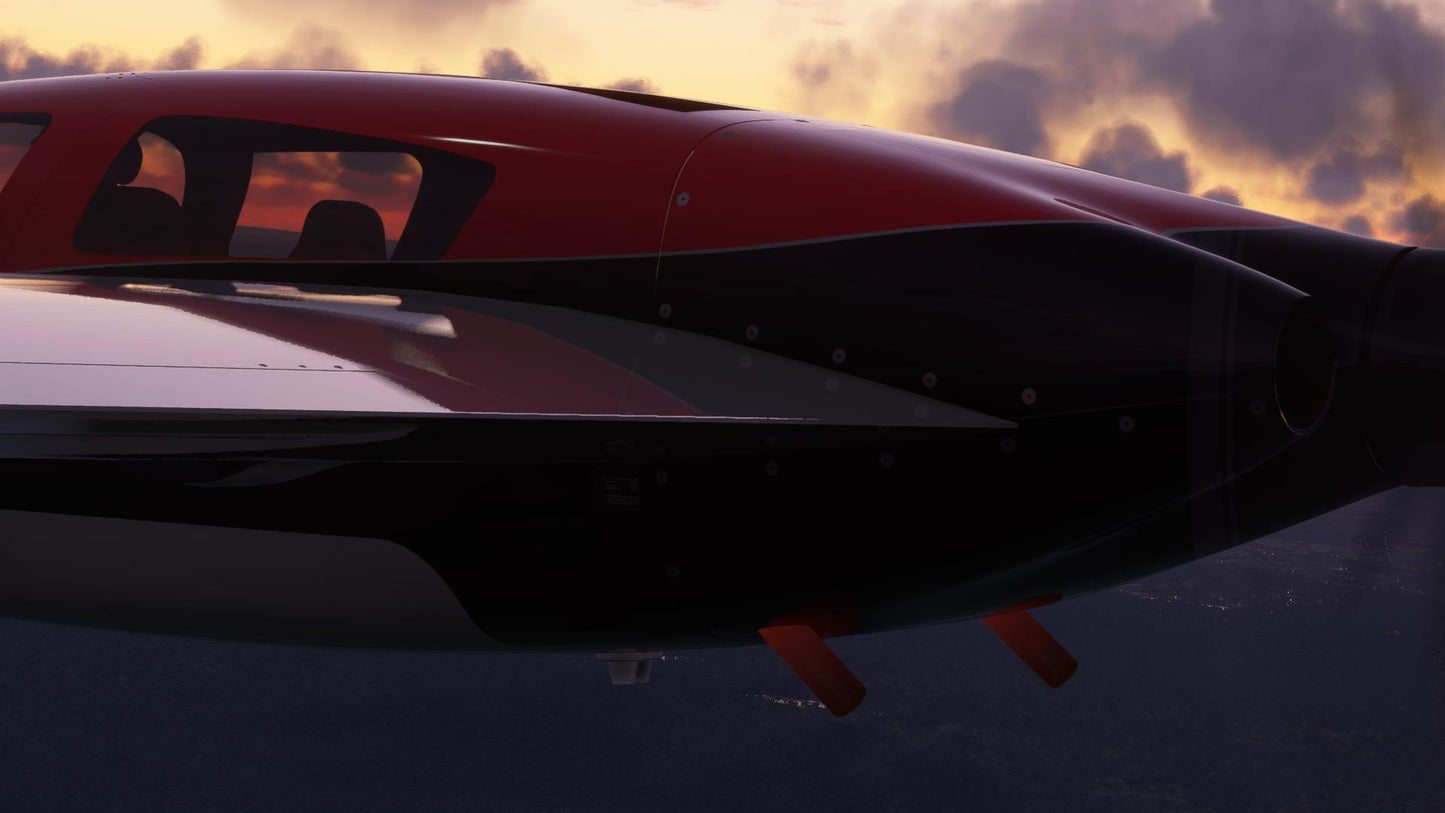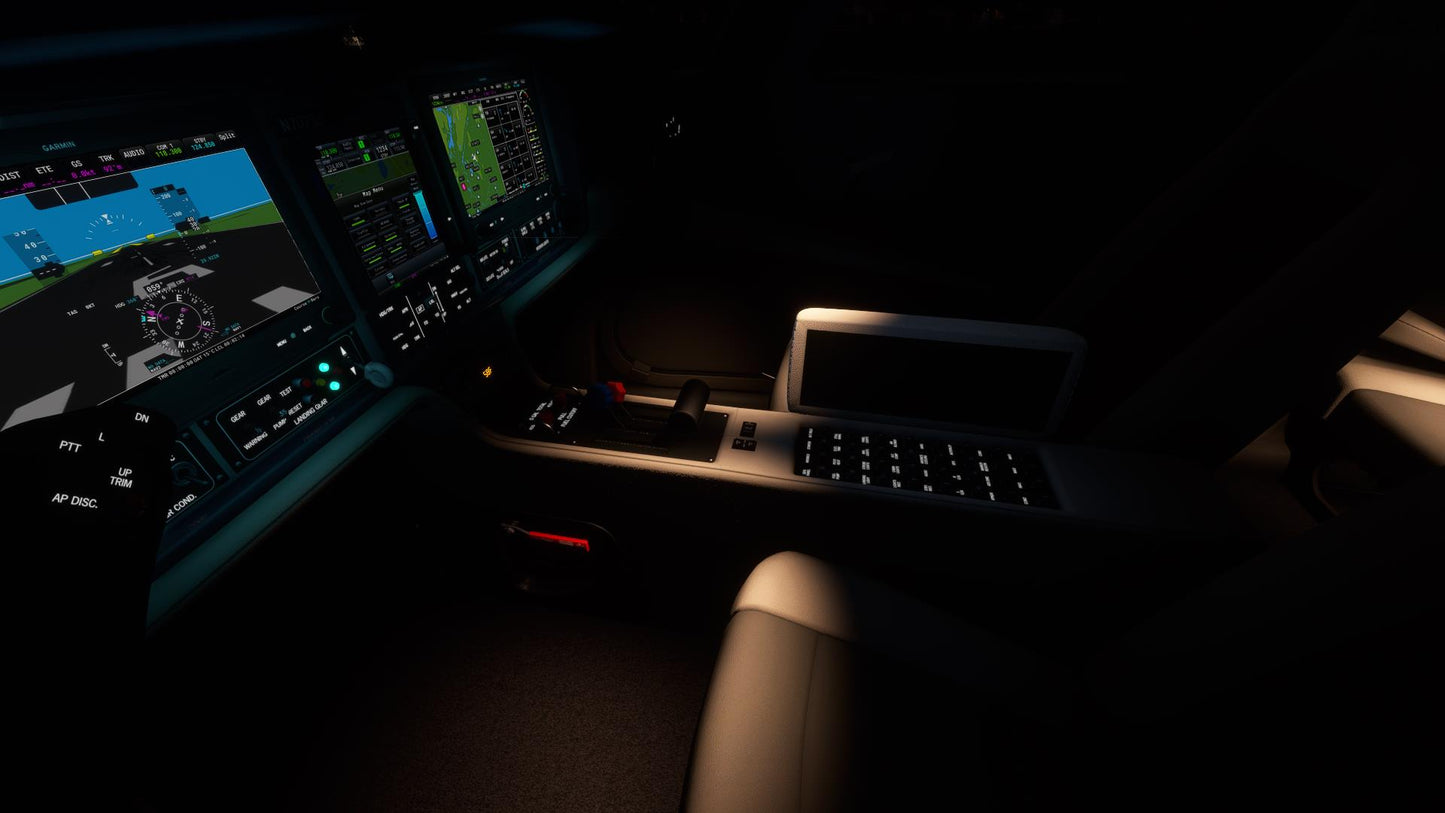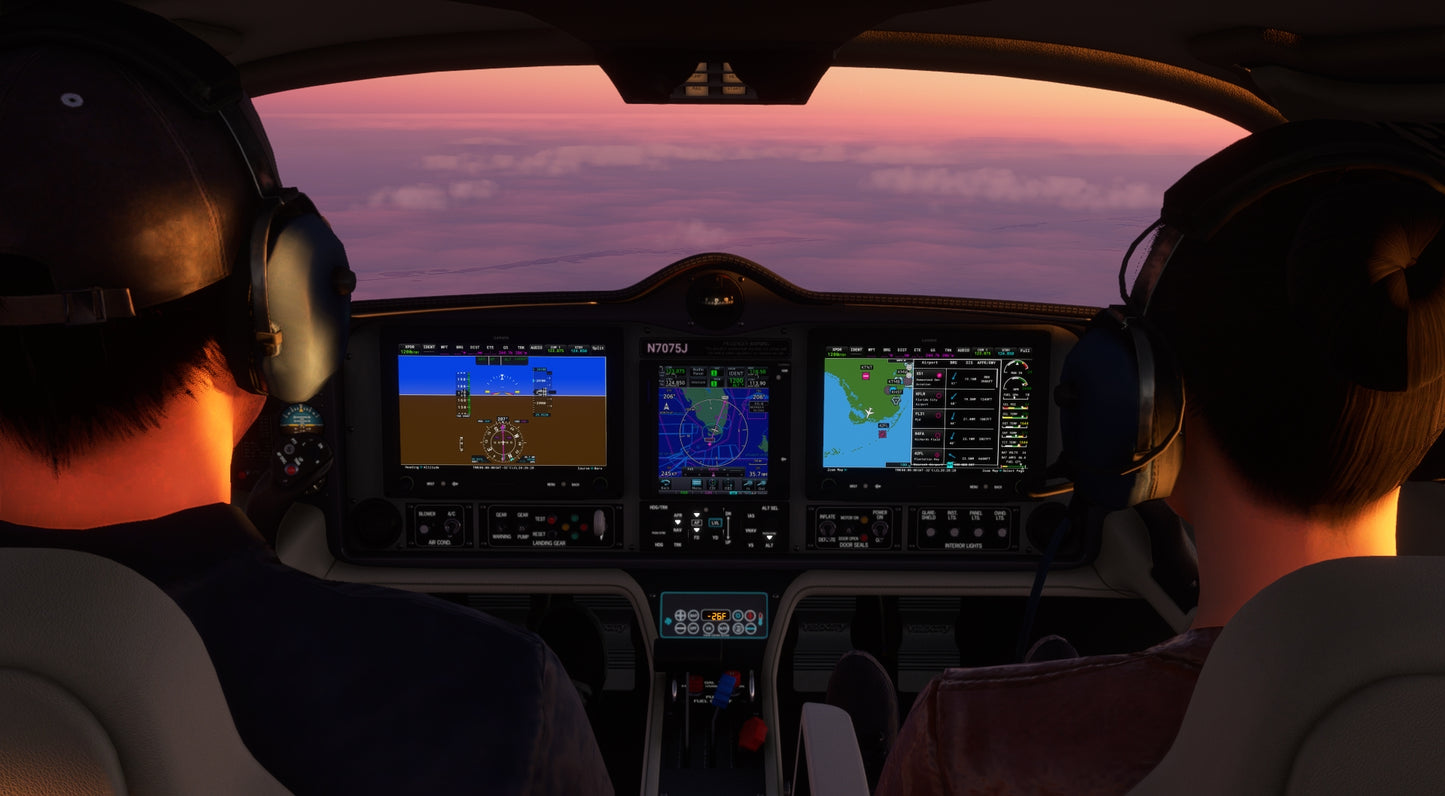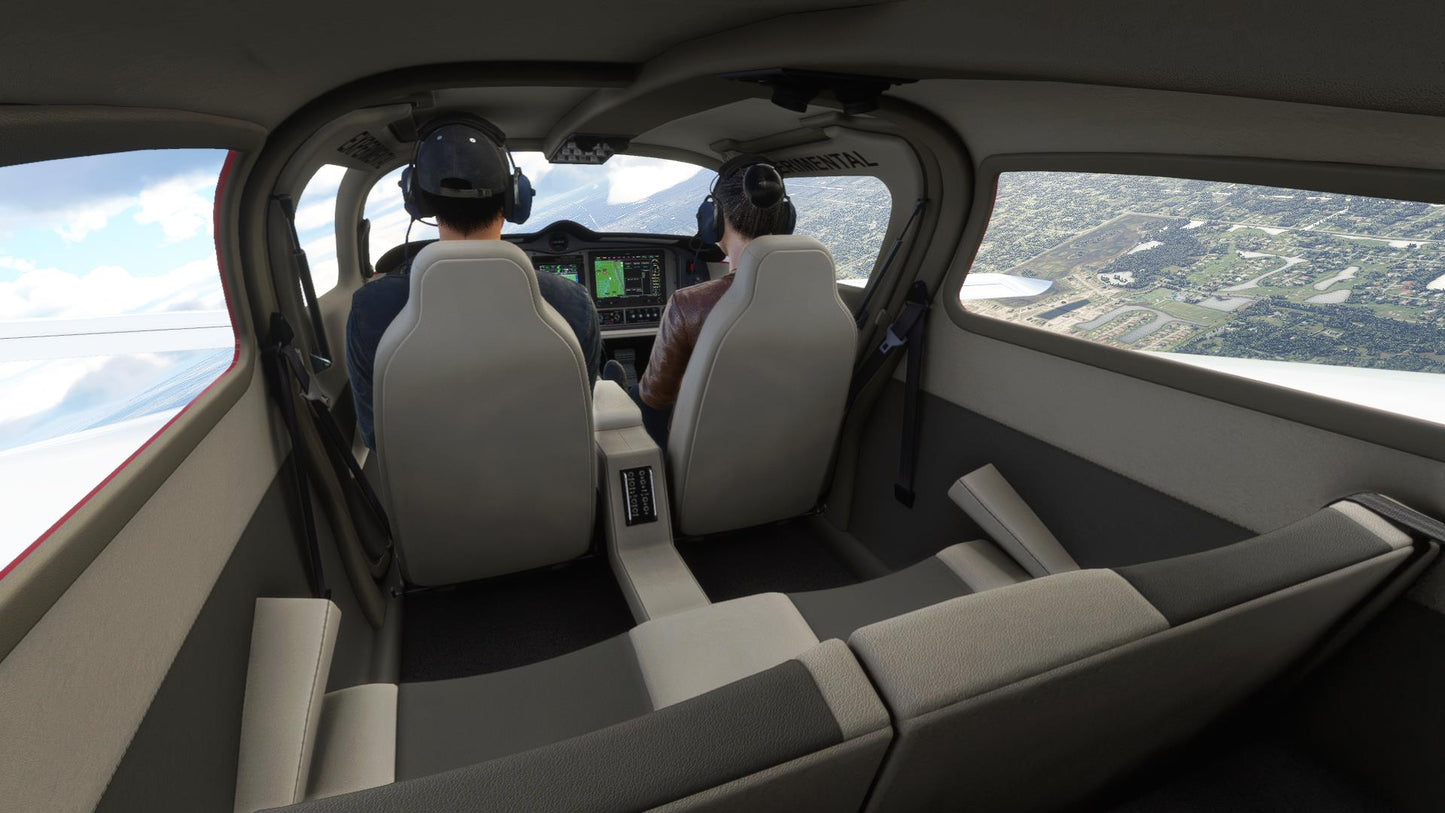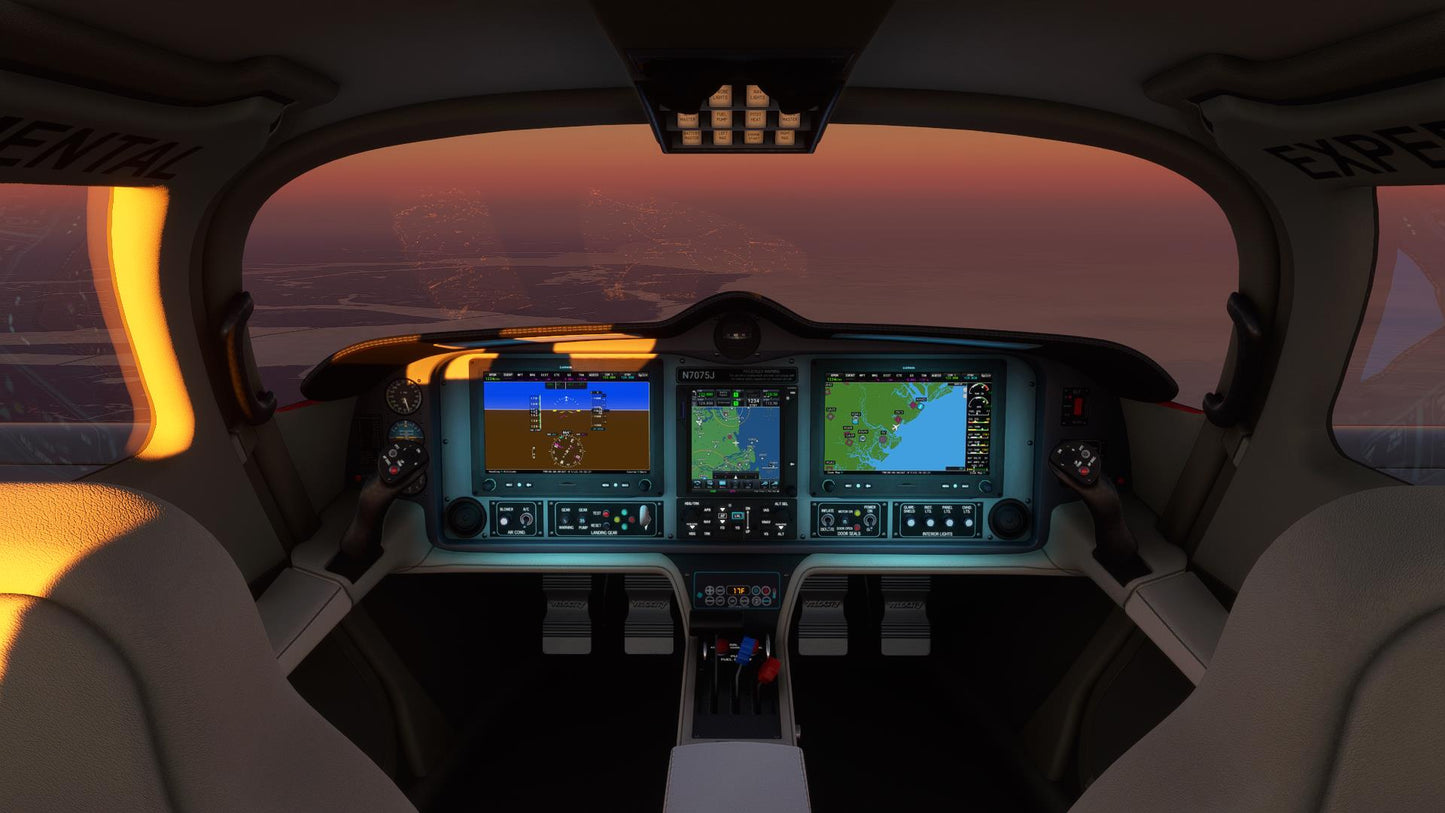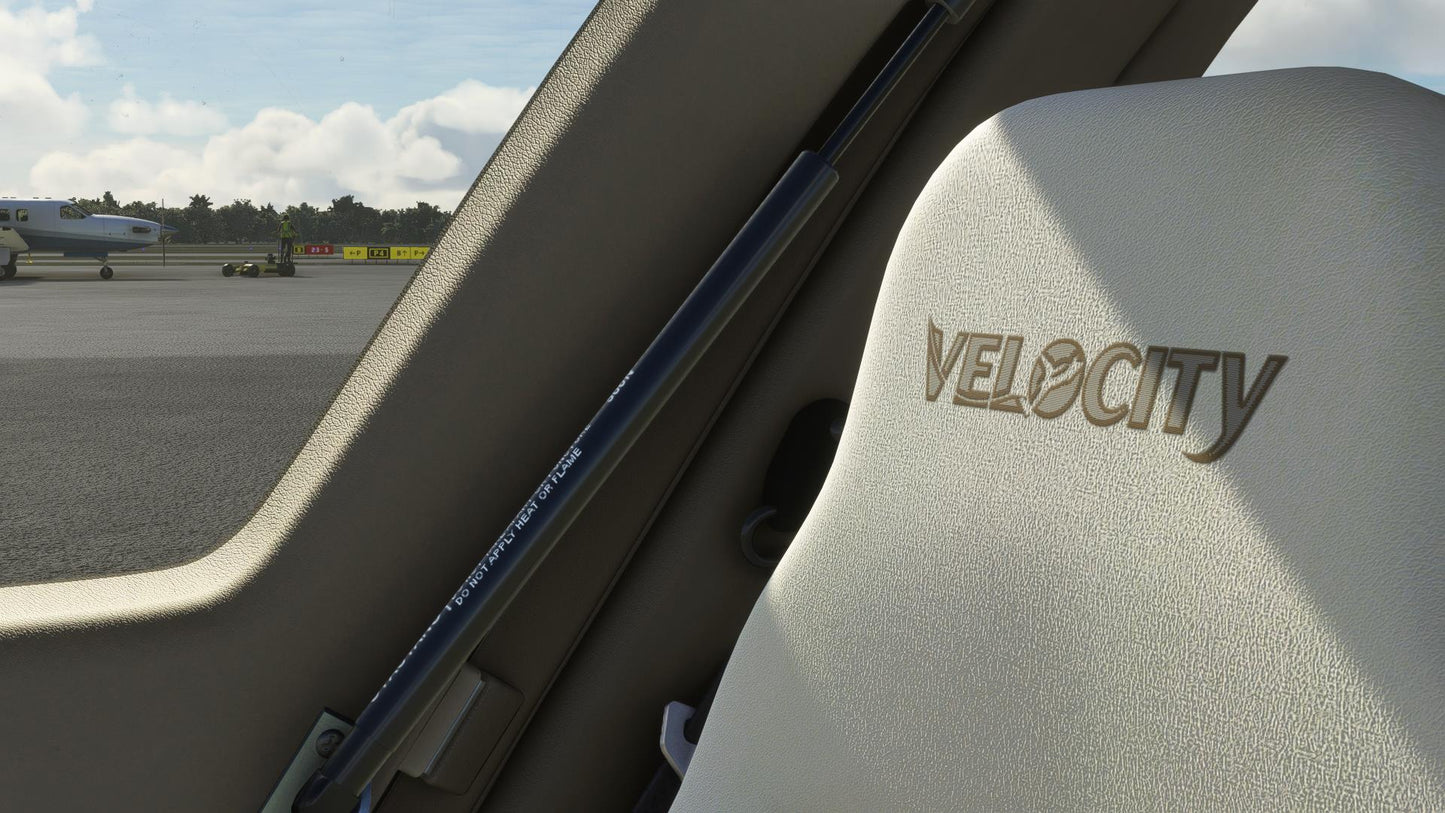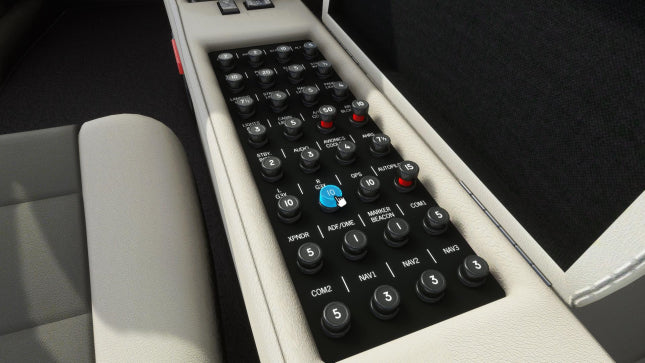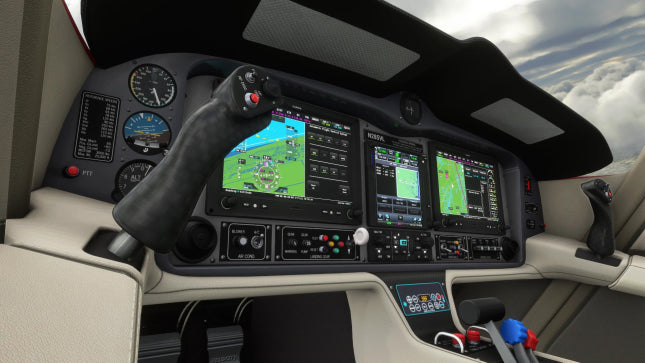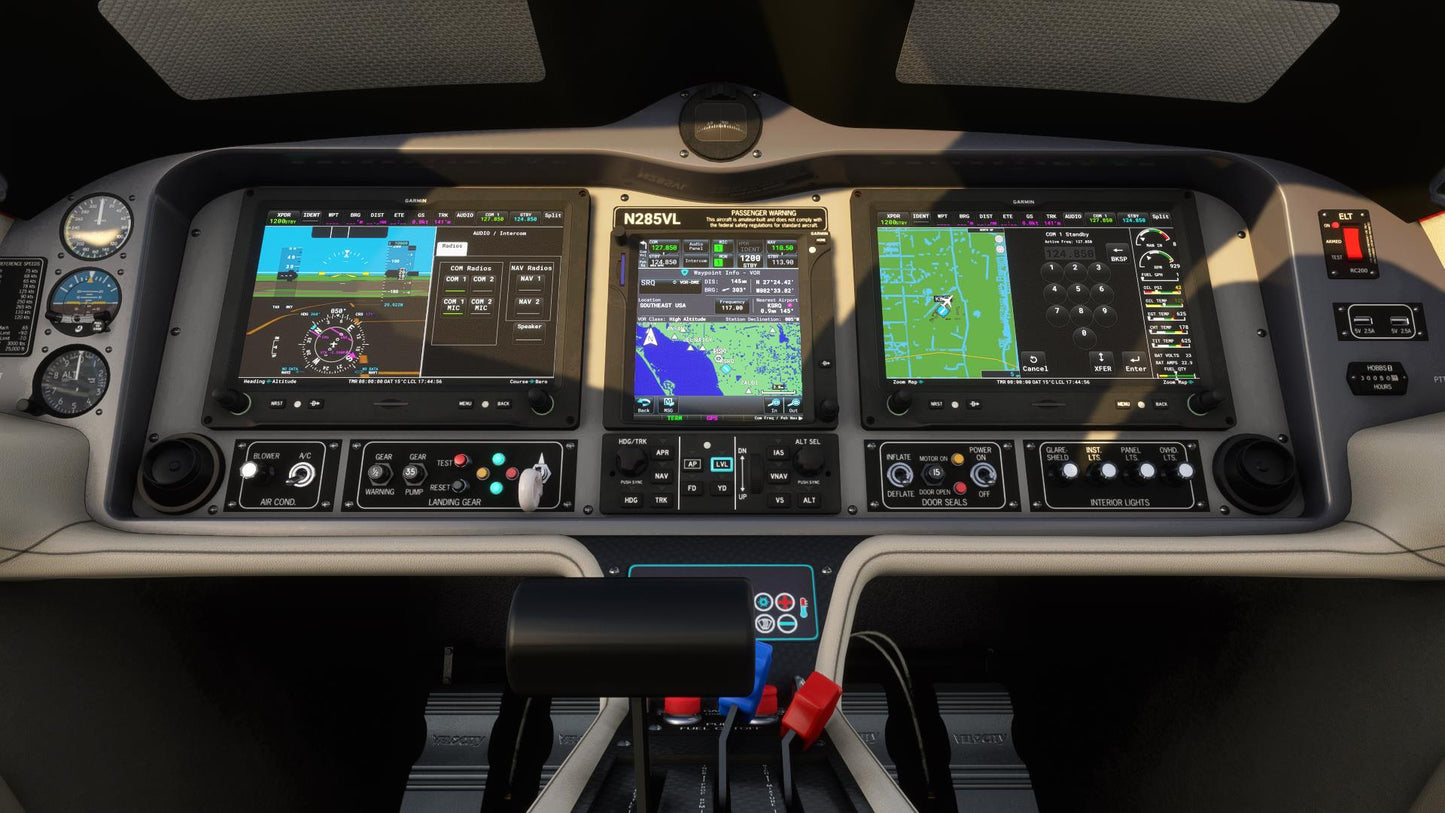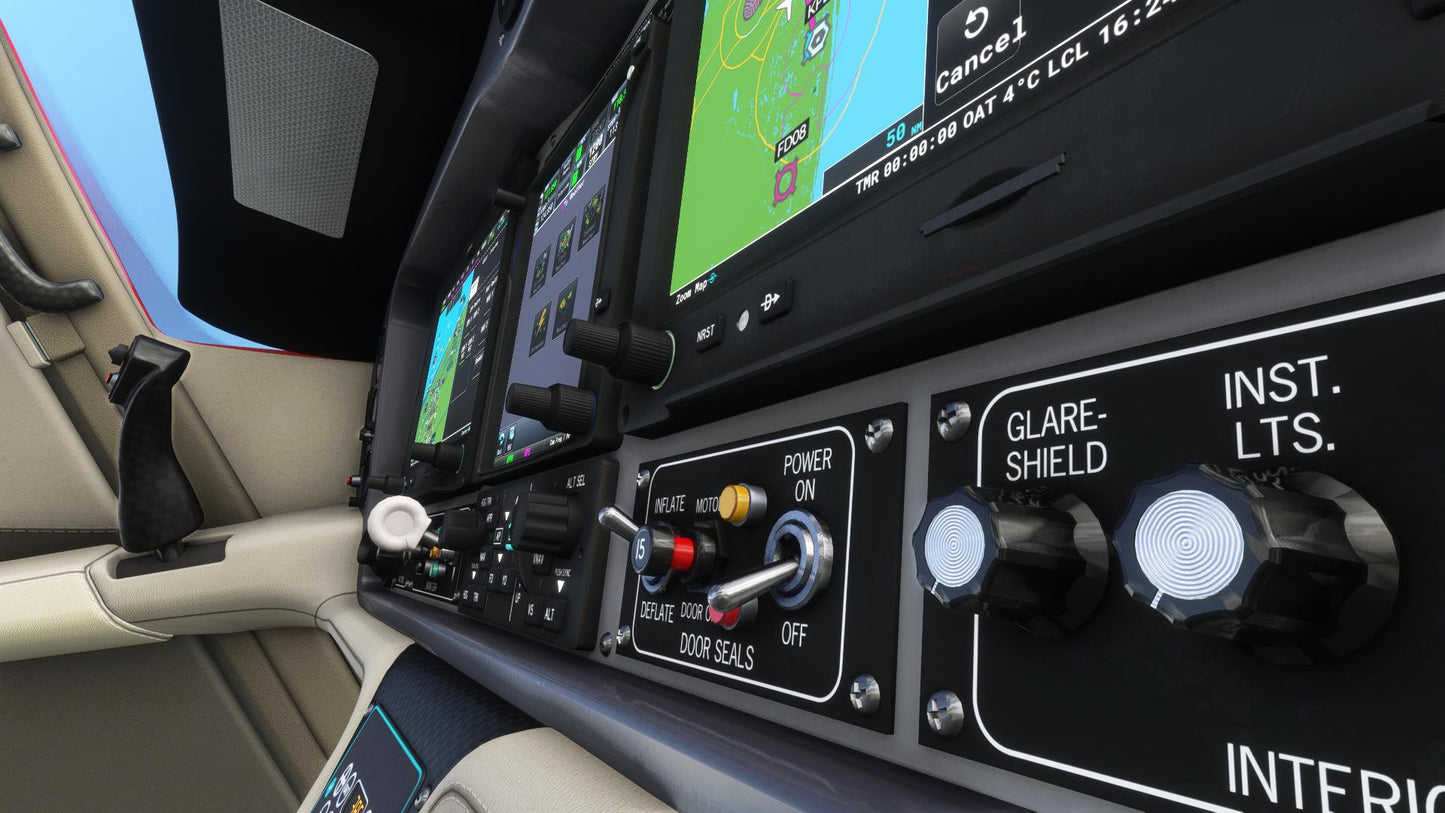 xEnviro
Experience the most accurate and visually stunning weather engine with xEnviro. Constantly evolving and free updates for life.
Regular price

Sale price

$42.00 USD

Unit price

per