Regular price
Sale price
$10.85 USD
Unit price
per
Sale
Sold out
Cirrus SR-20/22 Sound Set (Torquesim and HoldMyBeer)
This sound set has been in the making for over 9 months and with over 50 hours of high fidelity recordings made with an industry standard microphone. All of the aircraft sounds have been reworked from scratch. This set will receive continuous updates and support. It is compatible with all four versions of the Torquesim Take Command aircraft - SR-20 G1000 and Entegra, and SR-22 G1000 and Entegra. It is also comptible with the HoldMyBeer SR-22. The sounds between the two avionics options differ, i.e. the G1000 avionics fan sounds different than the Entegra one.
Features:
Interior and exterior engine sounds
Avionics and ventilation fans
Doors, buttons, and switches,
Flaps,-Wind and cabin air vent whistle sounds
Differences of sound when on ground vs. in air
and much more
Installation instructions:
Open the respective folder for each of the Cirrus addons:
SR22 - for Torquesim SR22 G1000

SR22TN - for Torquesim SR22TN G1000

SR22_ENTEGRA - for Torquesim SR22 Entegra

SR22TN_ENTEGRA - for Torquesim SR22TN Entegra

SR20_ENTEGRA - for Torquesim SR20 Entegra

SR20_G1000 - for SR20 G1000

HMB_SR22 - for HoldMyBeer SR22

Each aircraft in its xplane directory
(i.e. C:/Program Files (x86)/Steam/steamapps/common/X-Plane 11/Aircraft/X-Aviation/TorqueSim SR20 Entegra) has an "fmod" folder. Place the fmod from the .zip into that directory folder and replace. For the SR20 Entegra, SR22 Entegra, and HMB SR22, in the .zip there is a "sound" folder. For those, additionally put the "sound" folder from the .zip into thedirectory and replace.
Share
View full details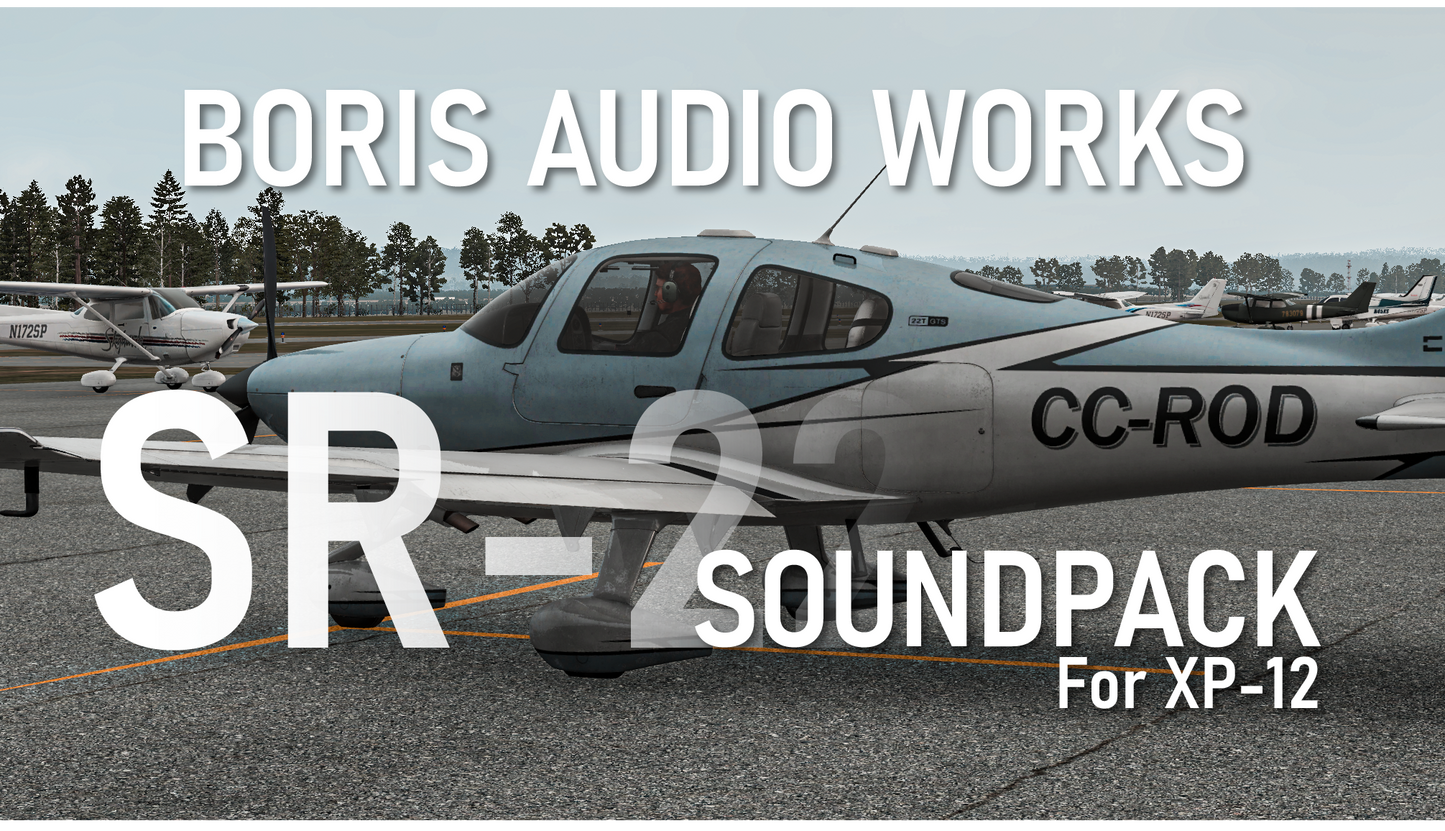 xEnviro
Experience the most accurate and visually stunning weather engine with xEnviro. Constantly evolving and free updates for life.
Regular price

Sale price

$42.00 USD

Unit price

per